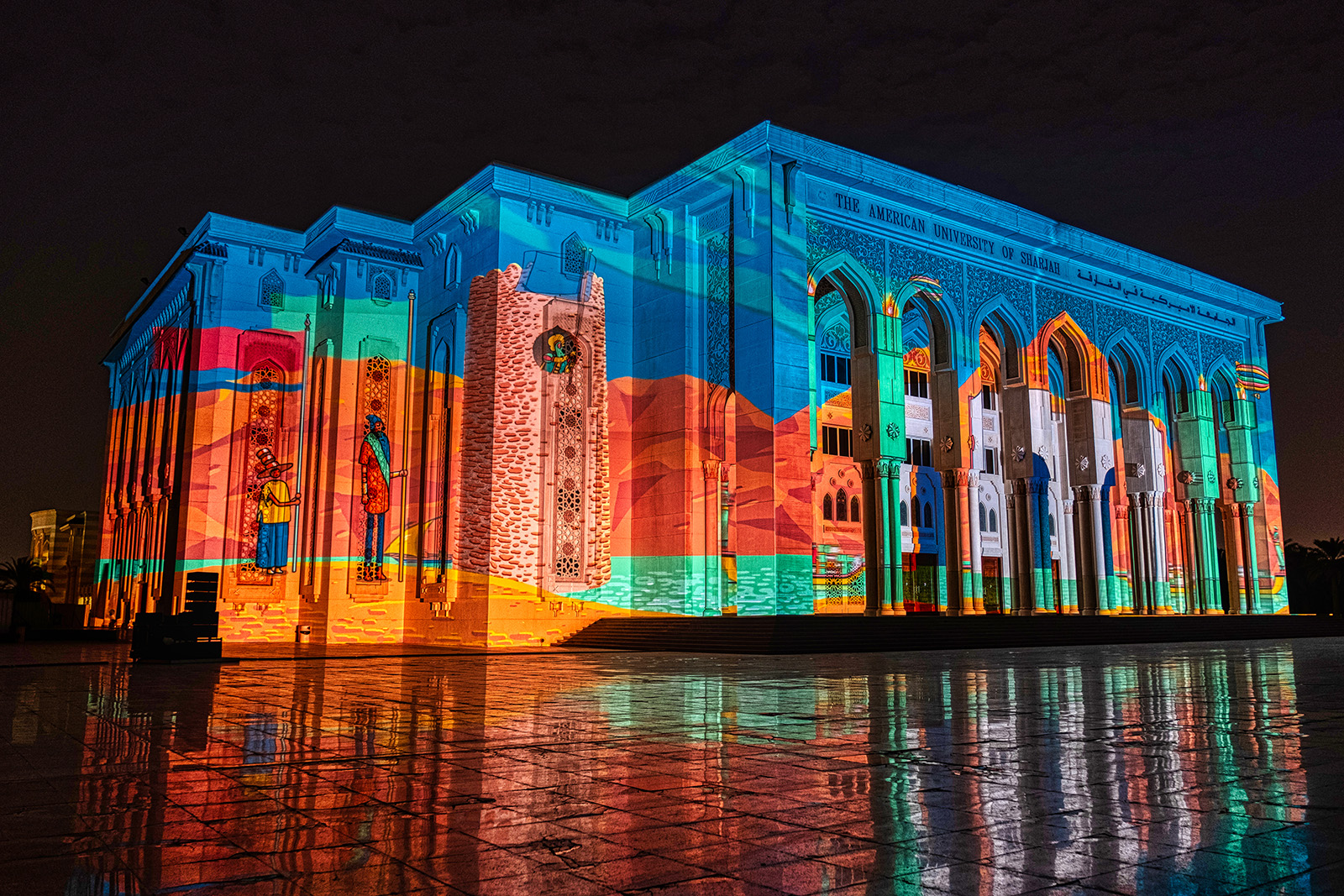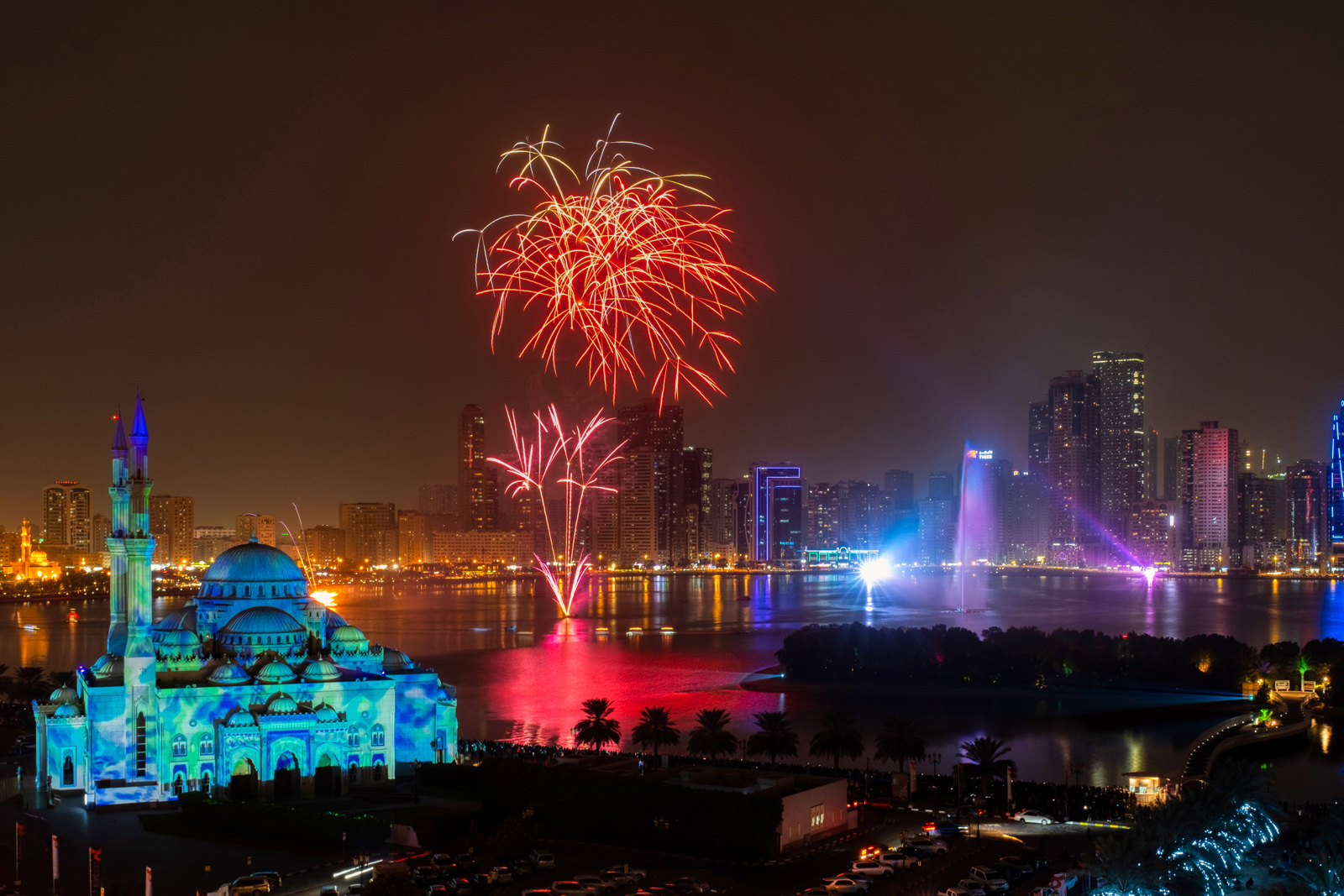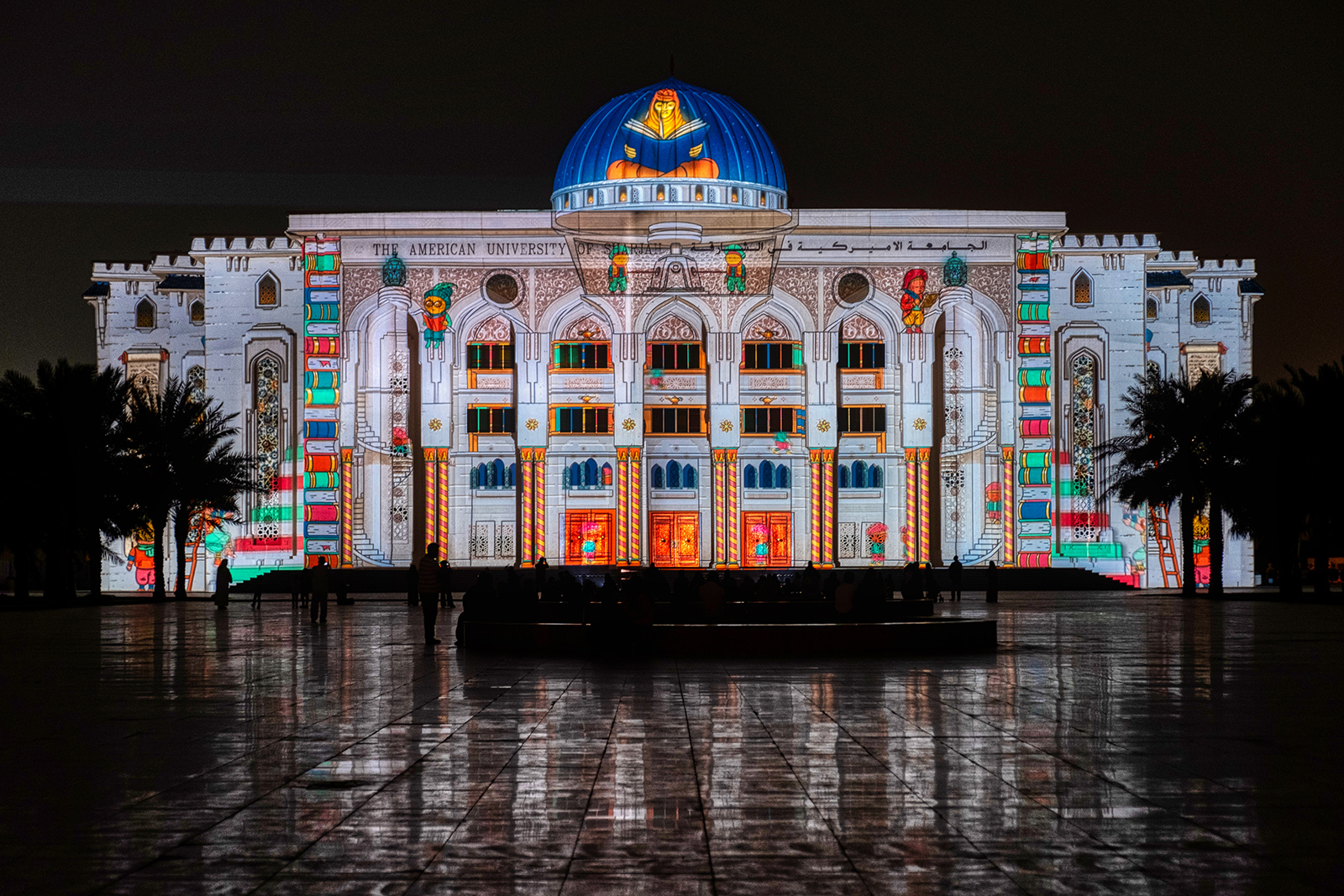 Sharjah Light Festival
In its ninth year, this year's Sharjah Light Festival had a Culture and Family theme, and saw monuments and buildings around the emirate transformed by bright lights.
17 popular locations around Sharjah featured stunning works of art, created using the latest advanced optical technology. The show itself promoted the aspects of elements of Arab and Islamic culture that Sharjah is most famous for, including education, culture, science, environment and conservation, Islamic architecture, Arab civilization and heritage, in addition to sports, music and astronomy.
Today, the emirate stands as one of the most important tourist destinations in the world and we are currently working with local entities to achieve more successes in the tourism sector.
This years locations included: Sharjah University City Campus Avenue, Sharjah Police Academy, University City Hall, American University of Sharjah, Sharjah Book Authority, Sharjah City Municipality, Khalid Lagoon, Palm Oasis, Masjid Al Noor, Al Qasba - Internal Façades, Sharjah Chamber of Commerce and Industry.
You were also able to see shows in the eastern region of Sharjah and Hamriyah at the Municipality and Municipal Council (Al Hamriyah), Municipality, Municipal Council and Town Planning Department (Khorfakkan), Masjid Sheikh Rashid Bin Ahmad Al Qasimi (Dibba Al Hisn), Municipality, Municipal Council and Directorate of Human Resources (Kalba).
Source: The National